I've been wondering about hair at the Vancouver 2010 Winter Olympics but with all the hats and helmets, it's not exactly prime for style. Today though, we've got a story:
Snowboarder Shaun White (23, wow) took home another gold medal last week. (His first was in 2006 in Torino, Italy – which makes me regret whatever I was doing with myself at age 20.)
Known secondarily for his hair (it's kind of beautiful, right?), he used to run the nickname "Flying Tomato" (poor guy) but now apparently prefers "Monster" (the Muppet character, yes).
Read White's hair how-to compliments of People mag's tongue-in-cheek report ("Shaun White's Hair Secrets Revealed!"):
"My secret is an awesome new product – called water." … "[My hair is] pretty curly on its own. I just use the hotel shampoo and conditioner and wash it every other day, because otherwise it gets huge. Two days of snowboarding in a helmet helps — it looks better dirtier."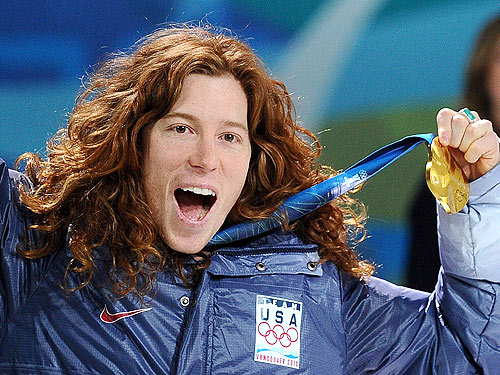 FUN FACT: Approximately 1% to 2% of the human population has red hair. {Wikipedia}
Folica Hair Junkies recommend the following alternatives to a helmet for a dirty-chic look: