Gather up your bobby pins, hair spray and scrunchies because the bun is back! You heard me ladies, women across the country are totally digging this sleek red carpet look.
So whether you're going for a polished look, or simply just trying to disguise a bad hair day, check out these tips on how to master the latest bun looks!
1. Bohemian Bun: The secret to creating this bun is to forget about perfection. The whole look around this hairstyle is the rustic and untidy appearance.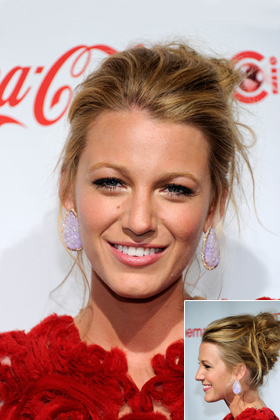 Start by creating a higher ponytail in the back of the head.
Take small sections of the ponytail pinning them up at the base while letting loose ends fall naturally.
Pull your hair out of the ponytail, which frames your face and gives you that messy bohemian bun type of look.
You can also braid parts of your hair if you want to add some spice to the look!
2. Classic Sleek Bun: This style is perfect for all occasions. So whether you are going out on the town are simply want your hair out of your face, try recreating this quick and easy style!
Prep your hair with a high shine smoothing serum
Blow-dry your hair away from your face.
Tightly pull back your hair and create a secure ponytail in the back of your head.
Separate the ponytail into two top and bottom sections, clipping the bottom section out of the way.
Loop the top section downwards, securing it with pins underneath the base of the ponytail.
Then, use the bottom section to wrap around the base of the bun and secure tightly using another pin. We recommend using the Mia Bobby Pins, which have a strong hold!
Finish with a hairspray to keep the bun in place!